Staff training program reaps rewards for Meander Valley farm
Fonterra Communications. 06 May 2022 03:11 AM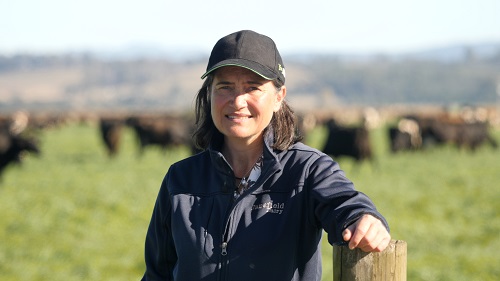 The decision to recruit and train inexperienced workers is reaping rewards for Michelle and Brian Lawrence on Janefield Dairy in Tasmania's Meander Valley.  
After losing two staff members to maternity leave, the Lawrences employed a number of backpackers and were impressed by the energy they brought to the role.  
However, the couple knew that to employ people with no prior farming experience, they needed to create an environment which put learning and safety procedures at the forefront.  
Using her skills as a teacher Michelle created a portal to host a series of training videos for staff and upgraded the existing induction program with help from the Farm Source Professional team.  
Michelle then started trawling social media sites looking for people who wanted to work on a dairy farm – which has resulted in several new faces at the farm. 
The Lawrences turned to Farm Source People Specialist Sam Flight for help providing HR assistance.
Sam is a regular visitor to the dairy, conducting weekly career conversations with the new arrivals to help guide their path into farm management roles. 
She uses those conversations to help staff identify their career goals and how they can achieve them.
Sam's background in paddock management has led to some staff members expressing an interest in developing that skill set, with Sam offering regular 1:1 training sessions.
"It's great having a relationship with our suppliers that is so valuable and so rewarding. It's been fantastic working with a farm so willing to embrace change, and to highlight different pathways into our industry," says Sam.  
"Brian and Michelle have done a great job of setting up their systems and that's evident in the fact that they've just won their second Tasmanian Dairy Business of the Year Award."  
Michelle has no regrets about the new recruitment direction for Janefield.  
"When you hire people who are passionate about farming and have the right attitude and commitment to work, it's easy, because they want to do the right thing."  
Michelle also believes having the support of Farm Source is a key component of the farm's success.  
"Every year, when we look at who we will supply our milk to, one of our key considerations is the support they provide.   
"It's really important to us that we have a processor who's invested in what we can achieve and supporting us on farm, and Fonterra fills that gap with their Farm Source team," says Michelle.